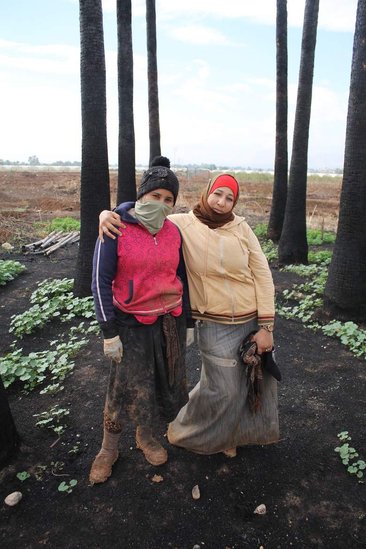 On assignment with the UN WFP/Jordan in January 2018
I met Niveen and Ibtissam who became friends while working together in Deir Alla's Green Nursery that has produced more than 1.2 million seedlings in the past few years. Ibtisam was concerned about the funding coming to an end and explained saying; "My Children's livelihood depends on my monthly salary. I don't need to borrow from people around me. The salary provided me with the security and protection I needed as a single mother".
"Most women working here at the nursery have debts. Our dream is to continue to work", Niveen added.

WFP's Cash for Work program, funded by Germany helps vulnerable Jordanians earn enough money to support their families and buy food that might otherwise be beyond their reach.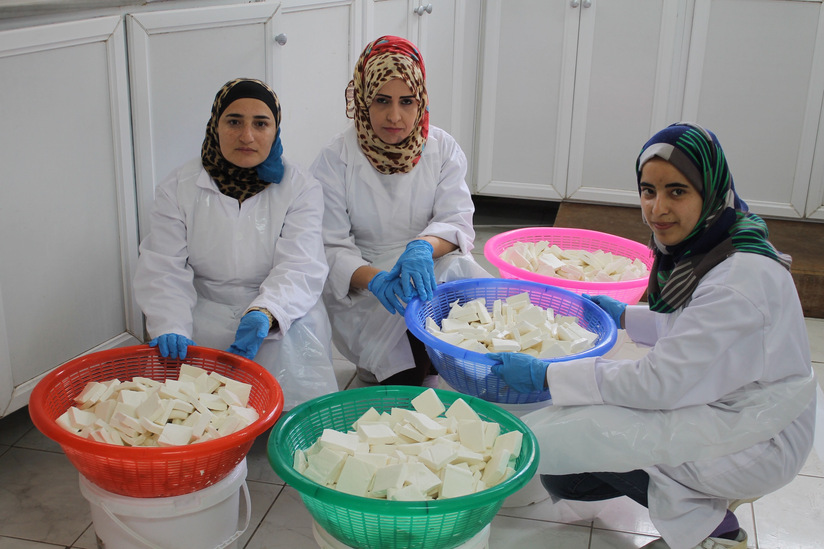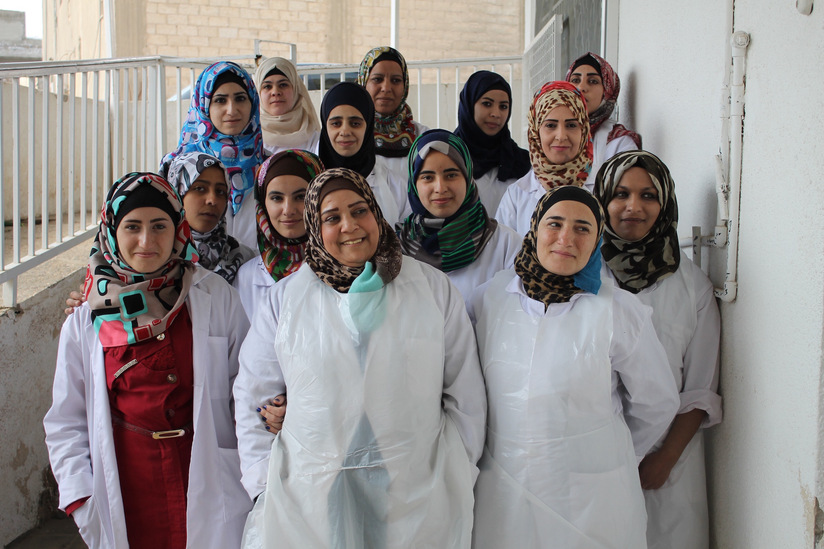 I met mother of five, Um Talal in Madaba in May 2016 (centre figure in the group of women photo).
She was working on one of the UN WFP's Productive Kitchens, preparing school meals for children in schools. This innovative program employs women in the their twenties who could not continue with their university education and trained as cooks instead, preparing these meals.
When I had an informal chat with them, many dreamt of becoming beauticians! - Um Talal supported their quest as she felt it would give them an added source of income.

She offered these women support and with that support I could sense the love and respect they held for her.
The School Feeding Program has been implemented in Jordan since 1975, providing school children a nutritious meal everyday of the week. The program is done in partnership with the Ministry of Education and The Royal Health Awareness Society. Now it has expanded to schools in Zaatari and Azraq Camps.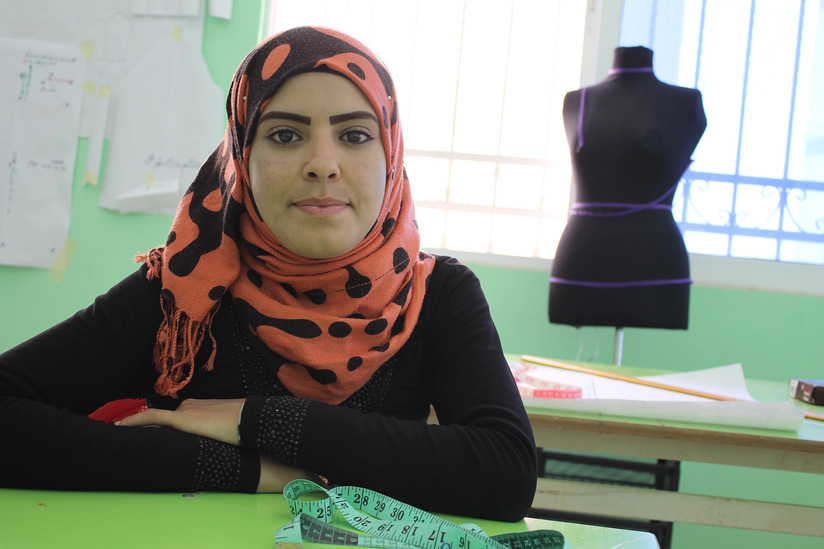 I met Syrian Hamda AL Sirri (left) and Jordanian Marah Nueimat (right) while in Mafraq, on assignment for the UN Skills Transfer Program.
This Skill Transfer Program gives the Syrians the ability to practice their skills without facing the challenge of obtaining permits, while also providing training to vulnerable Jordanians.
Twenty three year old Hamda on the left striked me as a very talented and focused individual. She was very excited to learn that she'll be training Marah in sewing clothes.
Mafraq is 80km northeast of Amman and has become an oasis away from home for Syrians.

This program was done in partnership with the UNDP.

This was my first assignment with the UN. In May 2016, in the city of Ramatha, I met a young Syrian couple by the names of Ibrahim and Abeer. Through a 'bail out' system, Syrians are allowed out of camps and into towns and cities around Jordan, normally close to the Syrian borders.
Mother of three, twenty eight year old Abeer cooked for us a meal of rice and chicken; "Kabseh".
She told me she learnt how to cook from watching her mother do it and she regrets not finishing her own education.

Once we ate, we sat down and spoke at ease. Abeer expressed her aspirations for five year old daughter Mariam. She envisages Mariam as an educated individual, able to make decisions for herself. Abeer looks upon Mariam's education and work as her only sources of empowerment.

The couple explained to me that education in government schools in Jordan was free. Families stop sending their children to schools because of the cost of transportation to schools and books.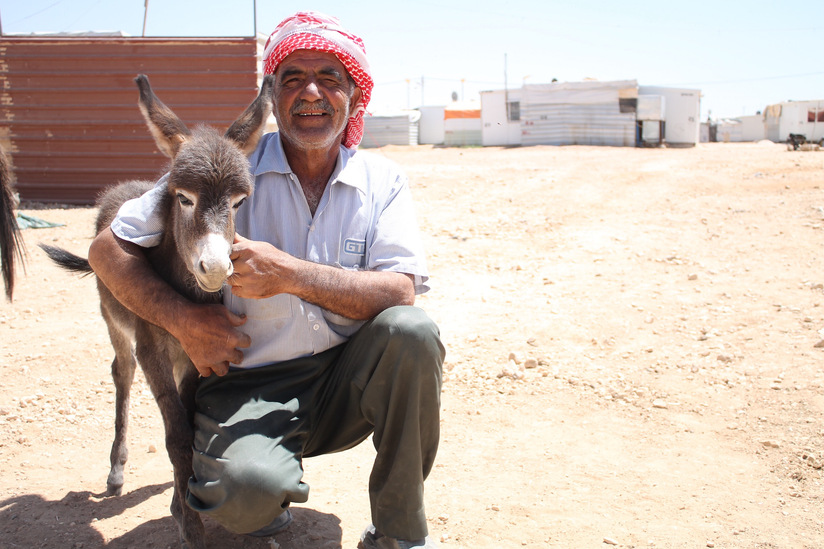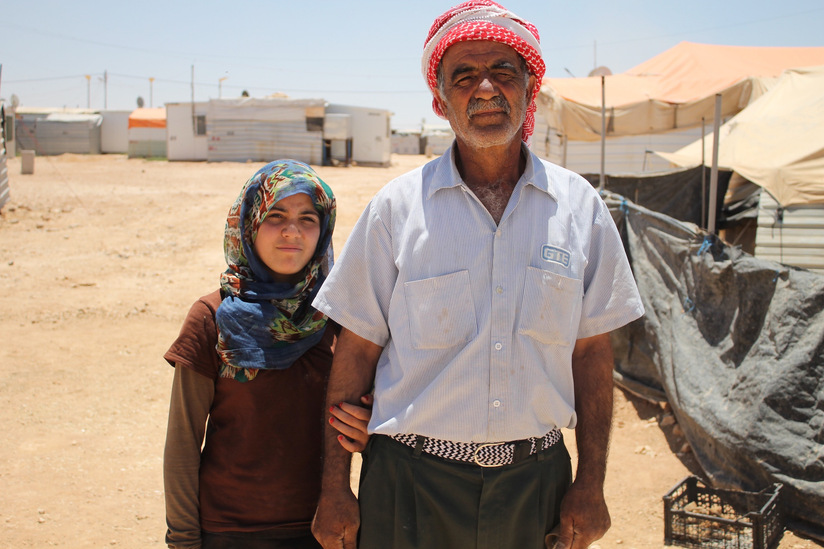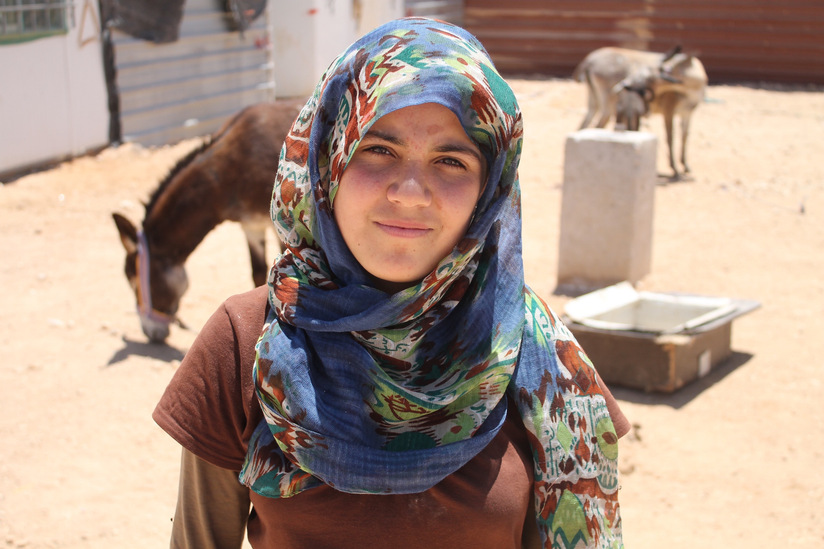 On assignment with the UN in May 2016, driving around Zaatari camp, my colleague spotted this man, a father named Mustafa and his 11 day old baby donkey. With his daughter Israa'.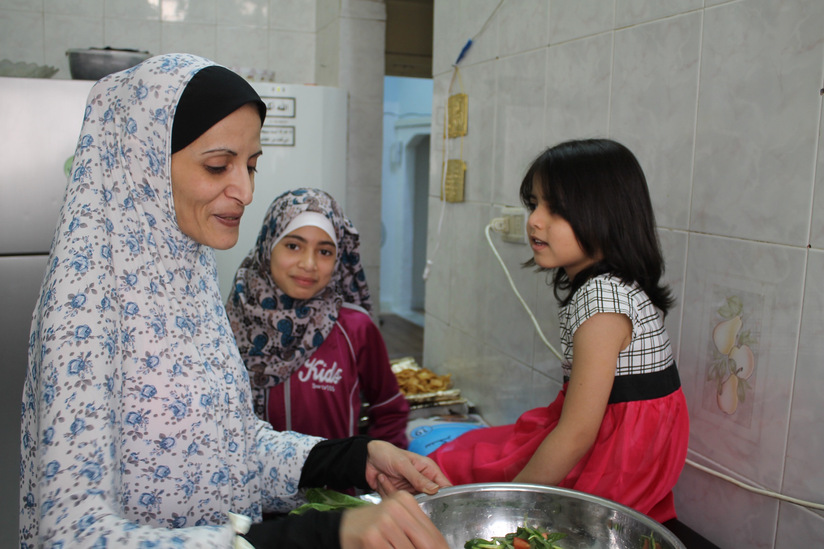 I met Nadia in October 2016, a Jordanian mother married to Syrian husband Fadel, she talked openly about her struggles with legal procedures and paper work as a Jordanian female married to a foreigner - Her husband could not obtain a driver's license back then and could not afford to renew his passport- a cost that would have amounted to 500 JDs. Nadia balanced out the positive aspects with the struggles of living in Jordan- with the fact that her children's education was free- they were also exempted from the cost of books.
One thing that also brought her a sense of enjoyment was her cooking, when I visited her, she was preparing a Palestinian dish comprised of onions, chicken and taboun bread- Musakhan.
I met with Lamia in December 2016 on assignment with the UN. She was working in an industrial area outside Amman called Sahab- a participant in the food for training program -she alternated her terms between studying and working- a system that worked well for her, her employers and family. What stood out for me from this particular visit to the 'Aqaba Vegetable Oil Factory' was that her employers were very supportive of her situation. The dynamic and interaction between participants and business owners worked very well.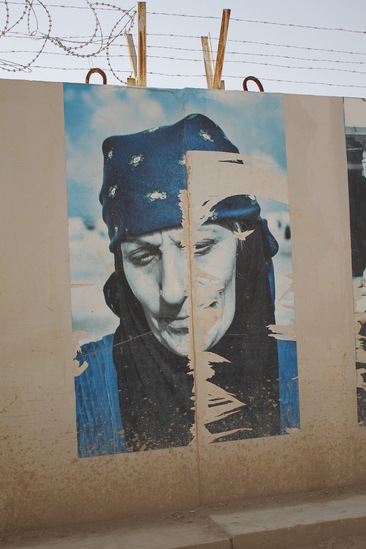 Zattari Camp. Photopgraphy surrounding the barbed wired walls outside.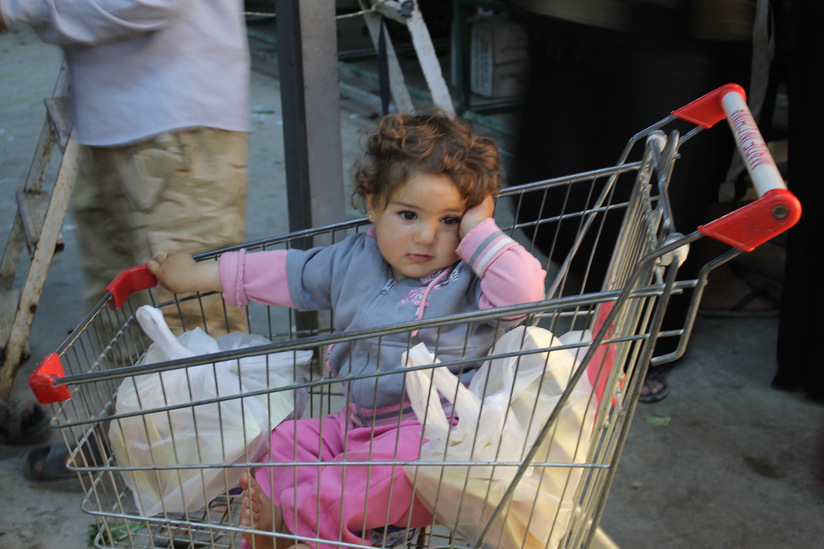 Tazweed Supermarket in Zaatari 2016
2016- Zaatari Camp -Sumaya, carrying water in the blazing June sun.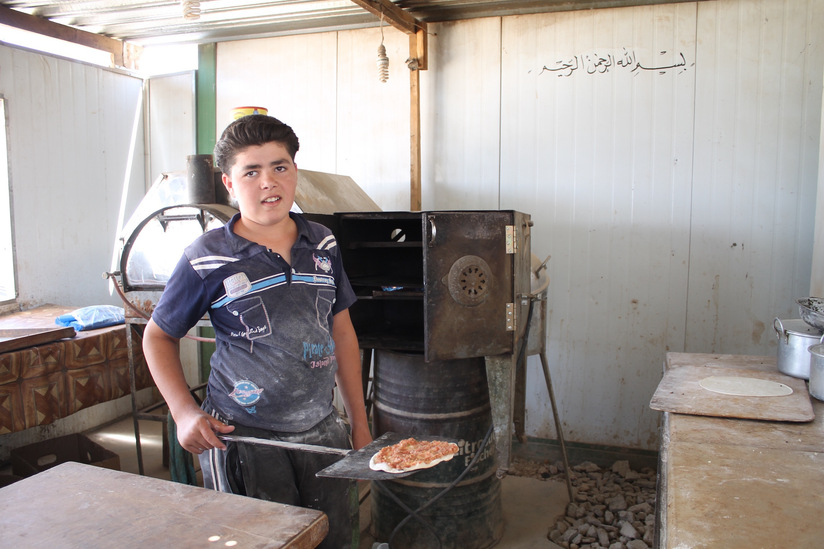 A young baker just off Zataari's famous Champs Elysees street.
2016 Zattari Camp. Abu Alaa'
A young boy named Hafez Al Asad- Tazweed Super Market Zataari 2016
I took these photos two days before the total lockdown in Amman Jordan, March 2020. First one was of a soldier in a tank who literally came out and seemed to pose for the photograph and actually gave me a smile.. I got the impression that perhaps nothing was happening on their duty and suddenly this person shows up to photograph them.. I had spoken to some of them before hand to take permission before taking the photos..
This Falafel shop 'Al Quds' brings up many childhood delicious memories, my school was a few blocks away.. and we always treated ourselves to his sandwiches on the days we had extra school work..
Downtown Amman.. unusually quiet that friday..
This was taken from the Jabal Amman area looking out to the Citadel..and overcast day for March in Amman..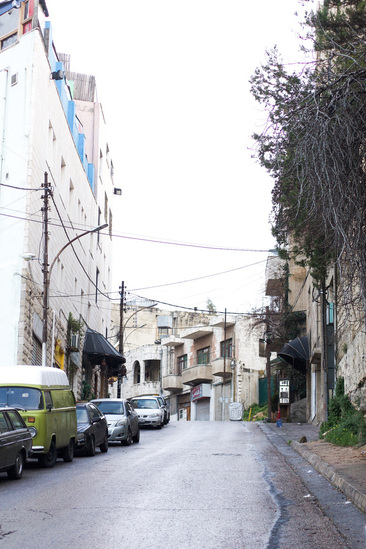 Again the Jabal Amman area... very quiet street...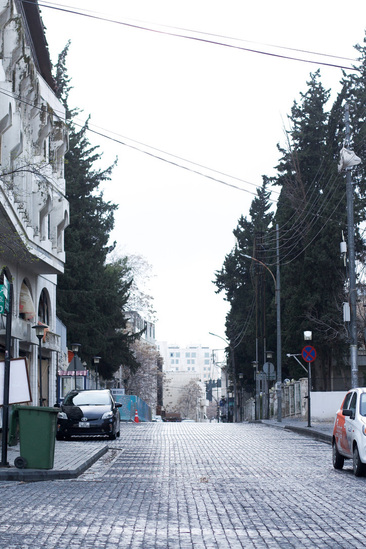 A Nuts and Spice shop in down town Amman, Al Balad... It was business as usual for these guys even though all the other shops were closed...
Jordan's Flag on a windy overcast Amman afternoon..